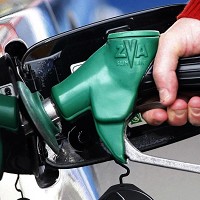 Motorists around the UK are set to enjoy lower fuel costs after three of the largest supermarket chains in the country cut the price of petrol.
Asda, Morrisons, and Tesco, all announced they would cut prices. Asda, the UKs second largest chain of supermarkets, was the first to announce the price drop, with cuts of 3p per litre off the cost of both unleaded (135.7p) and diesel (139.7p).
Morrisons was quick to follow suit, and it was joined shortly after by the nation's largest supermarket chain, Tesco, with both also reducing prices by 3p per litre.
Over the past 10 days the cost of oil has fallen, with Brent crude slipping 6% to $110 a barrel. The price of crude oil is still around 25% higher than it was just three months ago.
A review was launched earlier this year by the Office of Fair Trading (OFT) into whether reductions in oil prices were also being passed onto motorists.
The group said it would explore a number claims made about the fuel sector, including whether large supermarket chains and oil companies make it more difficult for smaller retailers to compete in the market.
Many economists have warned that the rate of inflation is not likely to fall as rapidly as forecast by the Bank of England in the months ahead due to pressure from oil prices.
Copyright © Press Association 2012