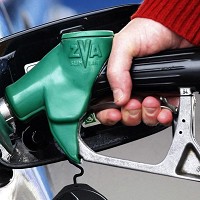 Good news for motorists as hundreds of supermarket forecourts across the country are offering cheaper fuel as of today.
Asda announced a 2p cut in petrol and diesel prices, with the chain claiming its reductions would mean drivers paying no more than 131.7p a litre for petrol and 137.7p a litre for diesel.
Andy Peake, petrol trading director at Asda, said no one filling up at one of the company's fill stations will be forced to play a postcode lottery as the cuts will benefit everyone.
In addition, Sainsbury's and Tesco have also revealed they have reduced fuel prices by "up to 2p a litre".
Sainsbury's head of fuel Richard Crampton said the cuts were made with Christmas in mind as it can be a particularly expensive time of year.
Meanwhile, a spokesman for Tesco commented: "As Britain's biggest petrol retailer with 490 forecourts, more motorists will make savings at the pumps at Tesco than at any other fuel retailer."
Copyright Press Association 2012