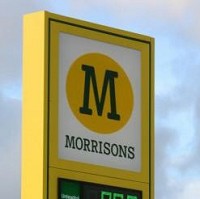 The Government may have increased the duty on fuel by 2p-a-litre but one supermarket has pledged to not raise the prices at its pumps.
Motorists will be pleased to hear that Morrisons intend to freeze prices at its stores from September 1 until September 6.
Once VAT is included, the rise will actually work out to 2.3p, increasing petrol prices to around 105p a litre. Petrol was priced at around 85p at the start of the year, but with oil prices due to increase in the next few weeks, the figure could hit 110p a litre.
Morrisons currently charges 103.77p per litre for unleaded petrol and 103.90p per litre for diesel, and the company have pledged to keep prices as low as possible.
"Once again, Morrisons is taking the lead in giving fuel price savings," said Morrisons chief executive Marc Bolland. "By paying the duty increase we are demonstrating our commitment to delivering the strongest value for all our customers."
Copyright © Press Association 2009