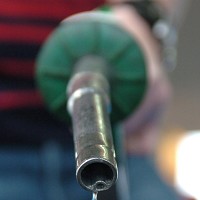 A price war on fuel costs between UK supermarkets entered its newest phase this week, after Sainsbury's confirmed it is to cut the cost of fuel by 3p per litre.
Sainsbury's move, which will account for both petrol and diesel, is due to be introduced across every one of the 266 forecourts operated by the supermarket giant at the beginning of the week.
This latest development is the latest in a series of significant price cuts among UK supermarkets, with Asda, Morrisons and Tescos all deciding to slash fuel prices in recent weeks.
Commenting on the move, head of fuel at Sainsbury's Richard Crampton said: "Wholesale fuel prices have dropped across Europe and we are delighted to pass these savings onto our customers."
Drivers heading to top up fuel are reminded that being caught short and running out of fuel can be extremely dangerous, and thatbreakdown cover is a vital precaution for any journey.
Copyright Press Association 2012