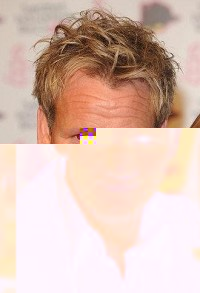 Hot-tempered superchef Gordon Ramsay was forced to sell a love of his life - his flame-coloured Ferrari - to save his ailing global business.
He has revealed how the £170,000 supercar had to go after hubris, nemesis and catharsis finally cost him £5 million of his own money.
According to the Sunday Times, Ramsey blames his own ambition for tempting him to expand too quickly. "And God, I loved that car," he said.
The foul-mouthed TV chef, 42, and father-in-law Chris Hutcheson sank their own cash into the company, using it to pay off some of the £7 million in outstanding taxes.
He says: "It's been very painful. It's taken several million pounds of my own money but I'm still standing. Tenacity and ambition overtook me. We thought we could do anything, that we could not fail. We flew too high, too fast."
He was recently forced to defend the reputation of London restaurants Foxtrot Oscar, The Narrow, The Warrington and The Devonshire after revelations that some of the meals were prepared in advance in a south London kitchen.
Copyright © Press Association 2009