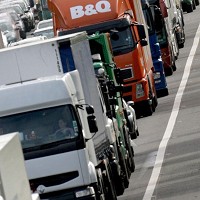 The Freight Transport Association (FTA) has invited government officials, operators and HR advisers to a one-day summit aimed at tackling a shortage of qualified drivers in the road transport sector.
More than 200 delegates have already signed up to the Solving the Driver Crisis summit, which is to take place at the Ricoh Stadium in Coventry on March 12.
The event aims to assess how big the problem is and to find ways of attracting a new generation of drivers to the road transport industry.
Operators will be invited to discuss the difficulties they were experiencing in the run-up to Christmas.
The delegates will also be asked for suggestions on how to improve perceptions of professional driving, and how to improve facilities for drivers while on the road.
James Hookham, managing director for membership and policy at the FTA, said the industry is facing a "long-term challenge" to recruit enough people to professional driving.
Copyright Press Association 2015