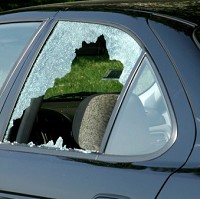 A new study has suggested that a whopping £2.4 billion worth of Christmas presents will be stashed in cars in the UK this festive period.
The survey, which was carried out by One Poll, found that as many as 30% of people hide Christmas presents in cars and 28% of them leave them unsecured or on display, despite the fact that there is a higher crime risk at this time of year.
Most people in the 2,000-strong poll said they used their cars to hide gifts from their children but 45% also store them there away from the prying eyes of their partners.
And, although car insurance can sometimes help to make up for any stolen goods, it can't replace them instantly and two thirds (66%) of people who have been a victim of such a crime over the festive period said it 'ruined their Christmas'.
Men are also guilty of hiding more valuable presents in cars than women, with 41% saying the gifts they hid were worth in excess of £100 as opposed to just 22% of women saying that they cost that much.
Using the car as a hiding place can be necessary though as one in five women and one in 10 men admit searching for hidden presents from their partner. And 30% of those who find one then say they just say nothing before acting surprised on Christmas day.
Copyright Press Association 2012