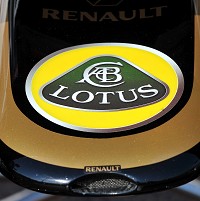 British sports car manufacturer Lotus is to take on more than 100 new staff to cope with increased global demand for its cars and engineering expertise.
Owners DRB-HICOM are pumping a further £100 million into the company that currently employs well over 1,000 people across Britain.
It is looking to recruit a further 45 engineers, 40 manufacturing staff and 18 graduates to help develop new products.
The Norfolk-based firm is predicting a lift in interest in its engineering consultancy operation and is keen to expand to new markets around the world, as 90% of its cars are bought outside of the UK.
British drivers of new or classic Lotus cars can get car insurance with the RAC.
Lotus has undergone a period of change in recent years, according to chief operating officer Aslam Farikullah.
He said the company is now able to widen its range of products and increase production.
Malaysian company DRB-HICOM took control of Group Lotus when it bought out Proton at the beginning of last year.
The Lotus F1 motor racing team is owned separately but is licensed to use the famous name.
Copyright Press Association 2013