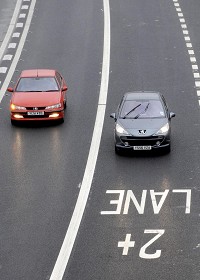 One of the first out-of-city car-sharing clubs in Britain could be established in Warwick and Leamington following strong support for the idea.
National charity Carplus, which promotes responsible car use and has encouraged more than 80,000 people in the UK to join similar clubs, is now working with the county council on the idea after a survey revealed local support.
The findings showed that seven out of 10 of those questioned, would, or possibly would, join a local car-sharing club.
Development manager at Carplus, Simon Parker, said the survey results may make Warwick District Car Club an attractive proposition for a car-club operator.
He explained that they offer great benefits to people, who will have to convenience of travelling by car without the hassle and cost of owning one.
"Once car clubs are established, the environmental benefits are enormous, as there will be fewer cars on the road - which will lead to less pollution, less congestion and fewer parking problems," he added.
Copyright © Press Association 2009