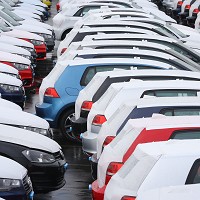 Car manufacturing is celebrating its strongest opening nine- month period in six years.
The figures come despite an actual drop in production over the previous month, the Society of Motor Manufacturers and Traders (SMMT) said.
In January to September this year, 1,132,017 cars were produced - marking a 0.6% increase on the same period in 2013.
This marked the best three-quarters figure since 2008, and comes in spite of a 2.8% dip last month compared with last September. The home market showed a 17.7% increase last month, although export production fell 8.1%.
RAC head of external affairs Pete Williams, said: "Increased car production is a positive indicator of a stronger economy as a whole and strengthens the sense that the UK is moving closer towards recovery each month.
"But of course in order to continue that push it is imperative that the UK's road network is fit for purpose and able to carry the increased traffic volumes associated with a busy economy."
Mike Hawes, CEO of the SMMT, paid tribute to the strength of the automotive sector, noting how comfortably it had surpassed one million units over the period in question.
Mr Hawes pinpointed investment in new models leading to a slight dip in production figures for September, but looks forward to "these same models" raising production volumes in future.
Copyright Press Association 2014