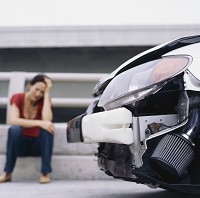 A new web-based app has been designed to reduce the stress levels of those who struggle to collate vital information after being involved in an accident.
The Total Response App, which is aimed towards clients of Total Accident Management, assists customers with gathering the necessary information when unexpected incidents occur, providing drivers with a means to record details.
The details are then automatically sent out to professionals who can react accordingly.
The technique has proven popular when it comes to prompting a collection of essential information which could be otherwise overlooked, encouraging drivers to take photos of any damage as well as a location wherever possible.
Amanda Mullans, operations director at Total Accident Management said: "Car accidents by their very nature are unexpected and stressful although, thankfully, infrequent, so it is difficult for a driver to ever be fully prepared.
"We believe that recording this information via our mobile phone app after an accident translates into reduced costs, lower vehicle-off-road times and happier drivers."
Copyright Press Association 2013