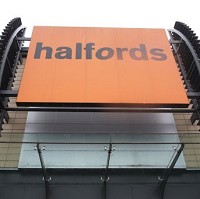 A scheme to offer driving tests from Halfords stores has been extended after a trial proved successful.
Trainee drivers will now be able to take tests from the retailer's outlets in Ashton-under-Lyne, Bromsgrove and Hemel Hempstead, with Road Safety Minister Stephen Hammond saying the scheme is part of an effort to provide new levels of convenience for candidates.
"This is a great example of how we can work with partners in the public and private sector to provide a service that is convenient as well as being cost effective," he said.
Practical driving tests will start from the firm's Ashton-under-Lyne store every Tuesday and Thursday as of June 4, while they will run from the Hemel Hempstead and Bromsgrove stores every Wednesday and Friday from 12 June and 19 June respectively.
With new drivers having all kinds of things to sort out - such as a driver's licence, finding a good car insurance quote and, of course, sourcing an affordable vehicle - the move to offer more local driving test options may prove welcome.
Tests are already being run from the Halfords store in Wellingborough and the scheme is expected to be rolled out to more stores in the coming months.
Halfords commercial director Paul McClenaghan said: "We're always seeking new ways in which to enhance our offer, so working with the Driving Standards Agency is a natural fit for the business and extends the help we are able to provide to motorists."
Copyright © Press Association 2013