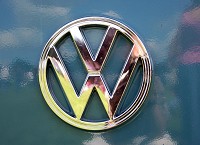 US customs officers have found a Volkswagen van which was reported stolen in 1974.
The van has been seized by officers at the Los Angeles/Long Beach seaport 35 years after it was stolen from Washington State.
According to the Spokesman-Review, customs officers at the Los Angeles port found the 1965 van during their routine inspection of a shipping container bound for The Netherlands.
When the officers looked for the vehicle identification number, they found that the van number was listed as stolen.
It was taken from an auto upholstery shop in Spokane on July 12, 1974 - while Spokane was hosting the 1974 World's Fair.
Insurance firm Allstate Insurance, which has paid off the original owner's theft claim in 1974, is the current legal owner of the 1965 Volkswagen van, which is still in pristine condition.
Copyright © Press Association 2009