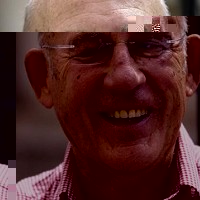 Former Formula One champion Sir Stirling Moss has called for more driving tests for pensioners over 70-years-old.
The 79-year-old believes elderly drivers should be made to retake their tests every five years when they reach 70, 75 and 80 to ensure they are safe and capable drivers.
His comments come after the Department of Transport found evidence which suggested accidents involving older people are likely to be caused by driver error and slower reaction times.
Although it does not imply pensioners are more accident prone, Sir Stirling believes the changes in road signs and layouts of the road could make older people more vulnerable to having an accident.
He said: "There are many things one has to keep up with."
Figures show there are currently three million licence holders over the age of 70, but with Britain`s ageing population this is set to increase to 4.5 million by 2014.
Sir Stirling's call has been echoed by Madeline Selwyn, from Aberdare, Rhondda Cynon Taf, whose 19-year-old son Jonathan was killed in March 2002 when his car was hit by a 69-year-old travelling the wrong way down the M4.
Copyright © Press Association 2009