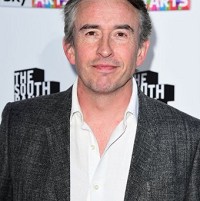 Alan Partridge actor Steve Coogan has revealed how he became caught up in the devastation caused by Storm Desmond.
Coogan, 50, says he slept overnight in his four-wheel drive vehicle after it got stuck between two landslides at around midnight in the wake of the storm.
The star had been on a trip to the Cumbrian village of Coniston when he got trapped on the way down close to Thirlmere lake.
He went this way as all the other routes were blocked, thanks to Storm Desmond.
The storm has left several properties submerged and homes flooded over the past few days, especially in Cumbria.
Coogan's dog kept him company overnight as he could not get a mobile phone signal.
He says he got through the night "Bear Grylls-style" on supplies of Marks and Spencer's berries and nuts.
Coogan finally got a signal in the morning and rang a friend to assist him.
But the friend too became trapped and had to be dug out. The friend finally pulled Coogan's car out after tying a rope around it.
Copyright Press Association 2015. Motoring News articles do not reflect the RAC's views unless clearly stated.