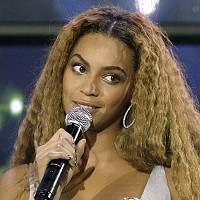 Top music act Black Eyes Peas and solo star Beyonce have been lined up to headline the first ever F1 Rocks event.
The three-day extravaganza was launched by Formula One chief Bernie Ecclestone in London and will be held in Singapore next month at the same time as the Grand Prix.
The venture has been jointly organised by LG Electronics, Universal Music and the Singapore Tourism Board, with names such as NERD, ZZ Top, Simple Minds and Chinese pop star Jacky Cheung also gracing the stage.
Mr Ecclestone said he was confident about the move which had been on the cards for a very long time.
The sports entrepreneur added that Singapore "couldn't be a better place" to launch F1 Rocks as he believes they are world leaders in innovation.
Organisers of the event said that talks were under way with broadcasters across the world and it is hoped that the festival will be shown in as many as 188 countries.
Copyright © Press Association 2009