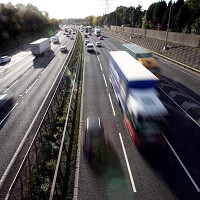 An event is being held to help demonstrate ways to raise awareness of road safety in an affordable and efficient way.
The Royal Society for the Prevention of Accidents (RoSPA) is holding the Road Safety Seminar in Birmingham on March 7, 2013. The event will look at a range of issues including how social media can be used to help spread important road safety messages.
The number of people killed in road traffic collisions has risen for the first time in nine years and tight budgets across local authorities and organisations means less money is being spent on teaching people about staying safe.
Next year's seminar, which is sponsored by Britax, is the 78th of its kind, bringing together road safety experts from a number of fields to examine research, policy and best practice.
One of the subjects coming under the spotlight will be the possibilities of using black box technology, which keep a record of how people drive, to improve safety.
Speakers will include RoSPA's own road safety manager Kevin Clinton who will talk about the ways black box technology could potentially make the roads safer. Efforts to cut the number of road accidents in Britain would not only see less people being killed or seriously injured, it would also bring about a reduction in claims on people's car insurance policies.
Copyright Press Association 2012