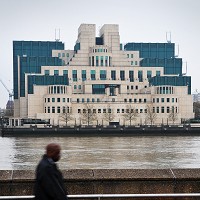 MI5 and MI6 personnel will soon be allowed to break speed limits under changes to motoring laws in Britain, the Government has announced.
As its stands, members of the Security Service (MI5) and the Secret Intelligence Service (MI6) have to stick to nationwide speed limits when responding to incidents of national security.
However, they will be allowed to exceed them in the same way as emergency service workers after having undergone specialist high-speed driving training, according to transport minister Robert Goodwill.
Members of the ambulance, fire and police services can already break speed limits to respond to emergencies but the list will soon include spies, bomb disposal units, mountain rescue teams and drivers of vehicles carrying organs for transplant too.
The vast majority (93%) of those involved in aDepartment for Transport consultation said speeding exemptions should apply to anyone involved in "the protection of life and limb or national security".
Copyright Press Association 2014