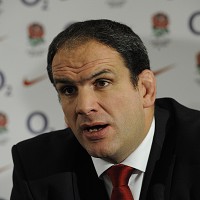 Former Rugby World Cup winning captain Martin Johnson has been banned from driving for speeding at over 100mph.
Police caught Johnson travelling at 103mph between junction 23 and 22 of the M5 at Puriton in Somerset on August 13.
Johnson, 43, of Mowsley, near Lutterworth in Leicestershire, pleaded guilty to the offence at Taunton Magistrates Court.
He was disqualified from driving for 49 days, fined £800 and ordered to pay costs of £35 as well as pay a victim surcharge of £80.
"Mr Johnson entered a guilty plea at the earliest opportunity," a spokesman for the court said.
Local road safety campaigner Jane Hofmeister criticised Johnson's recklessness following the hearing.
"It isn't a good example from somebody in the public eye. Speed kills - end of. We have speed limits for a reason," she told the Bridgwater Mercury.
Ms Hofmesiter's 13-year-old daughter, Amy, was killed by a speeding driver in Taunton in June 2011.
Copyright Press Association 2013