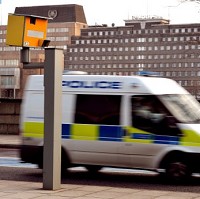 Police say they caught 600,000 speeding drivers in a single week during a Europe-wide clampdown.
The European Traffic Police Network (TISPOL) arranged the initiative to tackle dangerous driving and speeding. The operation took place across 29 countries between 14-20 April.
A total of 605,523 speeding drivers were either stopped by police officers or caught on camera, while the operation also led to another 42 firearms offences, 504 drug possession charges and 400 wanted persons.
TISPOL President Koen Ricour warns that speeding is one of the three biggest killers on the roads. He says despite this, some motorists wrongly view speed limits as optional or simply an inconvenience.
Motorists who exceed limits or drive at speeds that are not appropriate for the road, weather or traffic conditions are more likely to be involved in a crash, he explained.
Mr Ricour urges drivers to take care when out on the roads as this will drastically reduce the risk of serious injury or death, either to themselves or others.
Copyright Press Association 2014