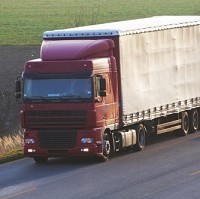 A fresh move to raise the speed limit for lorries travelling on rural roads will reduce the amount of serious accidents, it is hoped.
The Government has announced that the speed limit for lorries on country roads will increase by 10mph - from 40mph to 50mph - next year.
RAC Foundation director Professor Stephen Glaister said: "For drivers there is nothing more dangerous than single carriageway rural roads, with two-thirds of car occupants dying on these types of route.
"The hope is that the raising of the limit will bring vehicle speeds closer together and reduce the temptation for people to overtake where they should not.
"We would expect the Department for Transport to closely monitor the change to make sure this is the case."
The Government is also consulting on whether to increase the speed limit for lorries on dual carriageways from 50mph to 60mph. It could be that this change also comes into effect next year in England and Wales.
The change in speed limits for HGVs on single carriageways will come into force in early 2015 and will bring England and Wales in line with other European road safety leaders, such as Denmark and Norway.
Transport minister Claire Perry said speed limits for lorries have been stuck in the 1960s and the move would bring lorries into line with other large vehicles.
Copyright Press Association 2014