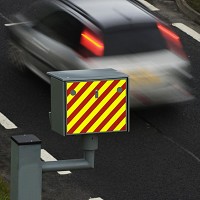 Issues with fonts on some variable speed limit signs could see thousands of motorists have their motorway speeding convictions overturned.
According to the Crown Prosecution Service (CPS), the numbers displayed on some of the Advanced Motorway Indicators (AMI) on the M42 were taller and narrower than traffic regulations allow.
The signs in question were located on two stretches of the M42, between junctions 3a to 7 and junctions 7 to 9.
But despite the claims, the Highways Agency maintains that the signs were the right size and were clearly visible to motorists.
The situation came to light in November last year when the CPS warned Warwickshire Police of the issues.
Consequently, the force stopped using the signs and dropped pending prosecutions while they referred the matter to the Department for Transport.
However, thousands of motorists had already received fines and convictions since the signs had gone into operation.
Speeding is a serious motoring offence that not only results in penalties and points on a person's driving licence; it can also affect the cost of their future car insurance policies.
At least 11,000 fixed penalties were issued to motorists breaking the variable speed limit between junctions 7 and 9 of the M42 in 2012.
Copyright Press Association 2013