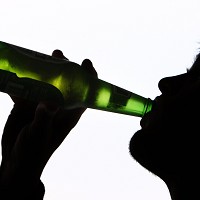 Spain's lower drink-drive limit is a golden rule for holidaymakers to abide by, after British drivers were issued a set of reminders ahead of the summer getaway.
Others tips include the requirement for having two warning triangles positioned in front of and behind the car in the event of a breakdown.
The list was compiled by Peter Rodger of the Institute of Advanced Motorists (IAM), and should be absorbed by drivers heading abroad for sun this summer in order to maximise safety and peace of mind.
It points out that drivers should not park on main roads which are edged with continuous white lines.
Many Spanish towns have blue zones (zonas azul) controlling parking and a disc is required to be displayed within them.
In addition, any driver who wears glasses has to have a spare pair in the vehicle. Children are allowed to sit in the front but have to be 12 years of age unless a child restraint is used.
Spanish authorities are considering banning speed cameras although these are still currently in place.
As in many European countries, the Spanish drive on the right and police can issue particularly heavy on-the-spot fines, so Mr Rodger recommends getting a receipt for any fine in case of an appeal.
And of course never forget that, if driving from France to Spain - or back the other way - regulations are different, so a full working knowledge of both is essential.
Copyright Press Association 2014