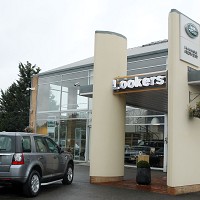 It may not appear to be the most obvious match, but the latest target for billionaire investor George Soros is a chain of car dealerships based in Manchester.
The Lookers car dealership chain was boosted by an investment in the region of £12 million by Soros Fund Management in return for a 4.5% stake in the company. Lookers was valued by the London Stock Exchange at £267.6 million on Friday evening.
Soros's move comes in the wake of a 17.3% stake sale by Lookers' second biggest shareholder, Trefick. Trefick is the investment enterprise of Jack Petchey, a veteran businessman who attempted to buy the company outright in 2011.
Now Lookers is part owned by the 82 year-old billionaire, probably most famous for his £10 billion wager against the exchange rate mechanism in 1992. Soros has also taken a substantial stake in Manchester United recently as well as investing in tech stocks like Google and Facebook.
Lookers has 69 dealerships and also owns the Taggarts showrooms in Scotland as well as the Charles Hurst sites in Northern Ireland.
Copyright Press Association 2012