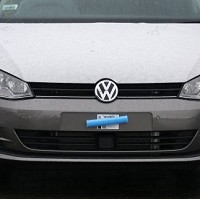 Motorists are being warned that work to rectify some Volkswagen cars affected by the diesel emissions scandal will not start until next autumn.
Paul Willis, the boss of VW's UK divisions, says work on vehicles with 1.6-litre EA189 engines is scheduled to get under way on September 26.
It is hoped work on cars with 2.0-litre engines, meanwhile, will start on Leap Day - February 29 - and that 1.2-litre vehicles will be looked at from May 30.
The German manufacturer admitted two months ago that it installed software designed to cheat nitrogen oxide emissions tests in nearly 1.2 million vehicles in Britain and around 11 million worldwide.
In a letter to Louise Ellman, who chairs the House of Commons' Transport Select Committee, Mr Willis has repeated his apology for the crisis.
And he has promised that VW, which has allocated £4.8 billion to tackle the crisis, will do all it can to regain motorists' trust.
The scandal took a new turn last week when VW revealed it had discovered carbon emissions irregularities. The manufacturer said that could affect 800,000 vehicles, including 200,000 with petrol engines.
Copyright Press Association 2015