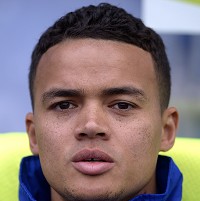 Magistrates have fined former England midfielder Jermaine Jenas £600 for failing to provide information to police over a speeding offence.
The ex-Tottenham Hotspur and Newcastle United star - now playing for Queens Park Rangers in the Championship - was prosecuted by Nottinghamshire Police.
Mansfield Magistrates Court was told Jenas was seen driving a Porsche at 37mph in a 30mph limit on Nottingham's A60 London Road on November 7 last year.
The police wrote to the 30-year-old seeking confirmation that he was behind the wheel but did not receive a reply.
Although the speeding charge was withdrawn, magistrates agreed that the Nottingham-born player - who started his career with Nottingham Forest - failed to provide information to the police.
Jenas, of Oak End, Barnet Road, Barnet, Hertfordshire, was not in court.
He was fined in his absence and ordered to pay £85 in costs and a £60 victim surcharge.
He has also been given six penalty points, which will do him no favours when it comes to renewing his car insurance policy.
Copyright Press Association 2013