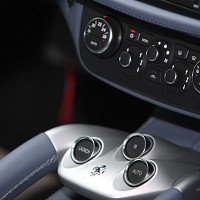 A Working Assets programme has been set up by the Society of Motor Manufacturers (SMMT) and the Foyer Federation to promote the automotive industry, as a career choice in the UK.
The programme hopes to encourage the young in self development so as to attain skills that will see them lead independent lives through the industry as adults.
Part of attaining an independent life is learning to drive and a good car insurance is essential.
Many young people have difficult upbringings and the Foyer Federation (not-for-profit) aims to improve their circumstances combined with the Charitable Trust of the SMMT.
Ford, Toyota and Unipart are all members of SMMT and they have combined with Foyer to put young people through training that includes making corporate DVDs and plant visits to inductions.
SMMT Chief Executive Paul Everitt said: "The UK automotive industry offers fantastic career opportunities for young people across a huge variety of disciplines from design, engineering, supply chain, manufacturing to retail and aftermarket.
"This project is a great opportunity to help ensure that all young people can access the employment opportunities of the vibrant and growing auto sector."
Copyright Press Association 2012