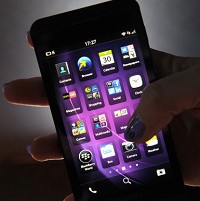 A new smartphone app will help motorists save money by offering them tips on how to drive more efficiently.
FuelGood, produced by the Energy Saving Trust Scotland, tracks fuel efficiency using GPS satellites.
It lets drivers know when they are wasting fuel and indicates how they can save cash.
Tests have revealed the technology could save motorists as much as £250 each year, money which could be spent on motoring essentials like car insurance .
The free app takes into account a number of variables before giving the driver their average carbon emissions and an idea of how much they could save by driving efficiently.
The app offers ways to reduce fuel consumption, including taking into account road conditions and turning off air conditioning.
Drivers will soon be able to challenge friends and share results online.
Ian Murdoch, Scottish transport manager at the Energy Saving Trust Scotland, said: "FuelGood uses the technology locked inside smartphones to show how motorists can drive more efficiently and save money.
"Simple tips like driving smoothly and shifting to a higher gear as soon all have their part to play - and they don't necessarily slow you down.
The FuelGood app provides drivers with instant feedback at the end of their journey, then suggests tips like these."
Copyright Press Association 2013