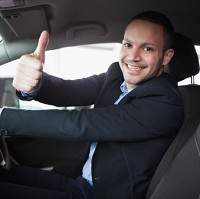 The once-mocked Skoda has completed its unlikely transition to a cherished national favourite.
The days of jokes about the cheap Czech cars having heated rear windscreens to keep your hands warm while you push them are quite definitely over, a new survey has revealed.
The Skoda Yeti was voted Britain's favourite car with a customer satisfaction rating of 92.65%, while two other Skoda models made the top ten of the Auto Express Driver Power poll.
"We've always liked the Yeti so it's great to see so many owners agreeing with us," Auto Express editor-in-chief Steve Fowler said.
The Yeti's practicality, on-board tech and easy, enjoyable driving dynamics make it popular with motorists, Mr Fowler added.
It is also the second cheapest car in the top ten, leaving drivers with money in their pockets to cover motoring extras like road tax, car insurance and repair costs.
In general motorists are less happy with their vehicles than at any time in the past five years, with running costs the main source of contention.
Overall satisfaction has dipped to 82%, down from its 2011 peak of fractionally under 84%, the survey found.
However, much of this dissatisfaction can be attributed to higher expectations over construction quality, reliability, practicality and performance, Auto Express's Chris Herbert said.
Copyright Press Association 2013