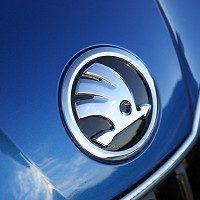 Skoda has been named the best car brand for customer satisfaction.
The manufacturer, which is based in the Czech Republic, scored a total of 82.7 points in the UK Customer Satisfaction Index compiled by the Institute of Customer Service.
This means Skoda was more than four points ahead of the automotive industry as a whole, which scored 78.6 points.
It was also in the top 10% of all companies analysed as part of the survey and was named the 18th best company for customer satisfaction in the UK.
Skoda UK's head of customer quality and network development David Allen said Skoda welcomed feedback from the Institute of Customer Service and other organisations as customer service is "at the heart" of what the company does.
He added that Skoda tries to ensure every customer has a positive experience.
Institute of Customer Service chief executive Jo Causon said many companies find it difficult to keep up with a rapidly-changing business environment, but some firms have managed to turn around their customer satisfaction levels by operating "in an agile and innovative way".
Copyright Press Association 2015