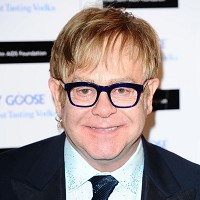 A 1975 Bentley Corniche convertible, which was previously owned by Sir Elton John, will be auctioned at Bonhams in Oxford next Saturday (16th June).
The Bentley, which has seated various famous names including royalty, is expected to fetch between £50,000 and £60,000.
The car was one of the most used by Sir Elton and one of his most favoured.
He said: "I've had a lot of people in it, Princess Margaret's been in it, everyone's been in it."
The singer auctioned the car in 2001 which was when the current owner bought it with around 43,000 miles on the clock.
Despite the pull of being a former superstar's car, the Bentley Corniche 'Series 1' convertible is a classic in itself and is only one of 45 built over a five year period from 1971.
Sir Elton bought the car in 1975 and customised it with a Silver Mink coat with beige interior and top to match.
The sale at Bonhams will be head in conjunction with the Vintage Motor Cycle Club (VMCC) Banbury Run.
Copyright © Press Association 2012