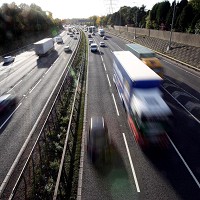 Motorists are set to be issued with a new-style driving licence to help unify the current system and bring EU member states under one set of regulations.
The new universal licence is designed to end the confusion of police and motorists, while helping to frustrate the efforts of criminals producing and selling fraudulent licences.
The scheme will be rolled out across the EU from January 19, with new rules regulating the design of the document and the validity of a particular driving licence.
New cards will only be issued when a motorist notifies the relevant authorities of a change in details or renews a licence, while learner drivers will be issued with the new card.
Details on the back of the licence, which outline the type of vehicle which can be legally driven, will not change, while the card will show those categories of vehicles the motorist is not entitled to handle.
It is hoped the introduction of the single licence will give residents in the EU more freedom to drive around member states, knowing they only have to be aware of one set of rules.
Copyright Press Association 2013