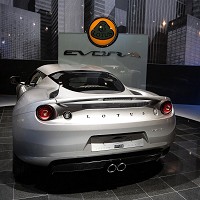 A new Lotus showroom has opened at Silverstone as the circuit attempts to diversify from its core motor racing business in the car industry.
The newly refurbished 4,000sq ft showroom will be home to a new and used car dealership with technicians specialising in the service and track preparation of Lotus models and other performance car brands.
With the showroom situated close to a new manufacturer test facility due for completion on the existing in-field Stowe Circuit later in the year, the extended track includes a low friction straight and turning circle.
The franchise, exclusively owned and operated by Silverstone Circuits, will serve the central zone of the country including counties such as Northamptonshire, Buckinghamshire, Warwickshire and Oxfordshire.
Commenting on the development, Ed Brookes, Finance Director for Silverstone, said: "Lotus has an exciting future ahead of it with the brand new Evora leading the way, so it was a natural step to open a showroom as we continued our own diversification of the business."
Copyright © Press Association 2009