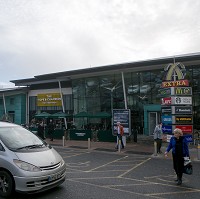 Motorway signs which display the price of fuel at service stations will increase competition and drive prices down, it is hoped.
As part of its Autumn Statement, the Government announced plans to install signage on Britain's motorways, allowing drivers to compare the prices of petrol at different stations.
The move has been brought about in a bid to tackle the higher prices motorists typically pay on the motorway compared with elsewhere.
The Chancellor George Osborne announced that the Department for Transport will start a trial of the scheme early in 2015. It is expected the trial will take place on the M5 between Bristol and Exeter, where drivers will be able to see the cost of fuel at five different stations.
Should the trial be a success, the Government hopes to roll out the signs nationwide by the end of next year.
David Bizley, chief engineer at the RAC, said: "The news that the Government will be forcing motorway service areas to advertise prices before exits is a real victory for motorists. This will improve the visibility of fuel prices and highlight the extent to which fuel on the motorway is, in our view, overpriced - on average up to 10 pence per litre more than the national average.
"A recent study by the RAC found that a third of drivers are prepared to add up to 10 miles to their journey to search for cheaper fuel - this is a practice we can expect to continue when prices become more visible."
A 2013 report by the Office of Fair Trading (OFT) concluded that the public needs more access to the price of petrol and diesel at UK stations. It found that at motorway stations petrol was on average 7.5p more expensive than across the rest of the country, while diesel typically cost motorists some 8.3p more.
Transport Minister Robert Goodwill said that motorists are being "ripped off" by the prices at motorway forecourts.
Copyright Press Association 2014