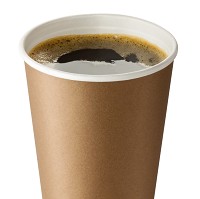 Car dealerships should provide their customers with a high standard of service in the showroom, as well as in the workshop, when they bring their vehicles in for aftersales work, a new study suggests.
The Complete Automotive Solutions (CAS) satisfaction survey found people want good quality coffee, newspapers and free Wifi while they are waiting for work to be completed.
The survey shows that when asked what dealers could do to improve their showroom services, good drinks facilities including quality brand coffee and Wifi to use their smartphones and tablets were suggested by 56% and 55% of customers respectively.
The share of respondents expecting daily newspapers and the latest magazines was 43%, while just under a third (30%) advised that a children's area with toys would improve their showroom experience.
Most car dealers are already doing these things, but they can always do better, in the opinion of CAS commercial director Mark Hampson. He confirmed that aftersales work provides vital income for dealers and they need to do their best to satisfy customers to make sure they keep returning when work is needed on their vehicles.
Copyright Press Association 2013