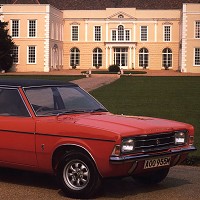 A new car show has been organised to give 'ordinary' vehicles from the 1970s and 1980s a day in the limelight.
The Festival of the Unexceptional will take place in Northamptonshire with the focus on older vehicles which typically miss out on the chance to shine at traditional classic car shows.
Organisers say there has been a fantastic response from car owners and registration has closed well in advance of the event on July 26 at Whittlebury Park Golf Club in Towcester.
Visitors will see a wide range of what used to be common sights on the UK's roads - from Maxis and 120Ys to Vivas and 309s - but which are now very rarely spotted.
Festival of the Unexceptional spokesman Angus Forsyth says it promises to be a fascinating event, providing a nice contrast to the many car shows that feature extraordinary classic vehicles.
He said the event, which is free of charge, provides a "twist on the quintessential car show and celebrate the cars that are rarely celebrated".
Figures show that many mainstream cars manufactured in huge volumes in the 1970s and 80s have disappeared from the roads.
Only 3,482 of 2.6 million Ford Cortinas sold in the UK are still registered while there are only 22 Bond Bugs and 161 Austin Allegros.
Copyright Press Association 2014