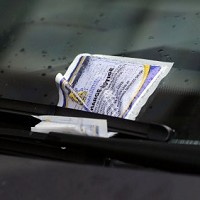 A serial parking offender has become so prolific that a local authority has issued them their own custom-made parking ticket.
The Russian driver has racked up fines at a rate of more than one a week in the central London city council of Westminster.
They still owe £6,780, having paid just four out of the 60-plus fines for regularly obstructing a busy shopping district's side street.
The driver's BMW M6 is registered in Russia and can be seen regularly blocking Babmaes Street-based companies and flats off Regent Street.
Westminster City Council's efforts to pursue the money are hampered by the fact that overseas registration agencies supply owner details. Some nations' authorities are reluctant to help out as they deem parking offences a civil, not a criminal act.
Westminster is considering how it can lower its reliance upon foreign agencies in order to recover more money from overseas drivers who do not pay up.
The authority's parking head Sara Sutton attached a letter with the motorist's 50th ticket to the high-performance motor's windscreen. She warned that Westminster would prosecute the driver if the car went on being unlawfully parked.
The serial offender's outstanding payments represent around half of the £13,855 owed on illegally-parked Russian motors in Westminster.
These arrears are dwarfed, however, by table-topping France with £318,389 still to be paid. Then comes Belgium, Germany and Qatar with £81,470, £68,462 and £65,835 respectively.
Heather Acton, a Westminster cabinet member with special responsibilities for parking, says all drivers have roles to play in keeping the place safe and fair to park.
She says just one "thoughtless" motorist can bring some areas to a halt with their actions.
Cllr Acton says the driver of the Russian vehicle has not responded to any polite request, fine or reminders. She says the council will do whatever it takes to make sure that constant re-offenders abide by the law.
On top of unpaid parking fines, unpaid congestion charge bills are also mounting in the capital. Foreign embassies currently owe more than £92 million, with the US the slackest payers, being £9.6 million in arrears, Transport for London's officials report.
Copyright Press Association 2015