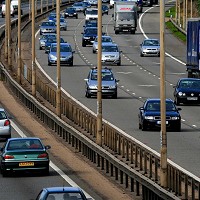 A survey has suggested motorists will welcome new powers for police to deal with bad driving.
In the British Car Auctions (BCA) survey of 800 drivers, 70% said selfish driving is the issue that frustrates them the most about other drivers.
Furthermore, 57% expressed concern over others speaking on a mobile phone while at the wheel, and 34% voiced a major frustration as drivers texting.
But now, thanks to new laws, police will be able to issue fixed penalty fines of £100 as well as three points for offences which used to go to court like tailgating and hogging the middle lane.
There will be a £40 rise in fixed penalties for using a mobile while driving, or failing to wear a seatbelt, to £100.
With on-the-spot fines to take into account, road users should consider also the effect these can have on theircar insurance premiums, as well as the obvious safety issues.
The other bad habits of drivers included, at the top of the list, failing to keep both hands on the steering wheel (60% admitted this failing), and motorway speeding (41%) and going through amber lights (32%).
Copyright Press Association 2013