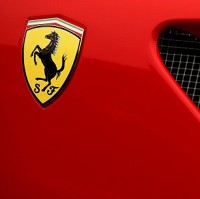 Motorists deciding to sell their cars will typically get almost 10% less for it than they would have done a year ago unless they are lucky enough to have a super-car parked in the garage, new figures suggest.
For while the overall average value of a second-hand car is 9.2% down on 12 months ago, the typical price the owner of a used super-car can expect to get has only fallen by 2.2%.
The figures have been compiled by CAP Automotive.
They show that while average second-hand prices have plunged in most sectors, super-cars such as Lamborghinis and Ferraris have held their value much better.
Experts say that while most drivers have been seeking to cut their motoring expenses, demand for second-hand super-cars such as the Lamborghini Aventador and the Ferrari F430 Scuderia has rocketed, holding up their value.
CAP Automotive gauged the demand for and value of second-hand cars by analysing motorists' use of the cost calculators on its website.
If you want to calculate the value of your second-hand car or supercar, then use the RAC Cars Value My Car tool.
Copyright Press Association 2014