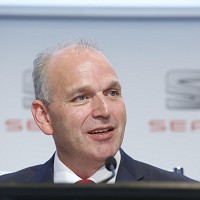 An SUV model is to be launched by Seat, the Spanish car-maker has announced.
The vehicle, which is expected to be a rival to the market-leading Nissan Qashqai, will not be available for purchase until 2016.
It is thought it will be based, to some extent, on Seat's well-received IBX concept car, which came to the public's attention back in 2011.
A successful new model is needed by Seat, which has made a loss for its owners, the VW Group, every year since 2007.
The manufacturer made a loss of 152 million euro (£127 million) in 2013 after selling 352,824 cars, VW's annual report said. Sales of its biggest-selling car, the Ibiza supermini, went into decline, but this was off-set by the success of the Leon, which increased in popularity.
A statement from Seat chairman JŸrgen Stackmann said: "The SUV is an important pillar in the future corporate strategy and is a major step forward on the road to reaching sustainable profitability for the company."
Copyright Press Association 2014