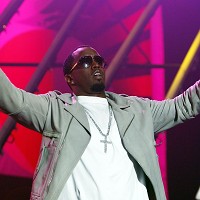 Hip-hop and fashion mogul Sean "Diddy" Combs may be making a call to his car insurance provider after his was hurt when the vehicle he was travelling in was hit by another car outside the Beverly Hills Hotel.
Lt Lincoln Hoshino of Beverly Hills Police said Combs was a passenger in a Cadillac Escalade SUV when it was hit by a Lexus.
The incident occurred on Sunset Boulevard in Los Angeles, according to a report on celebrity website TMZ.
Combs complained of pain after the accident but was not taken to hospital, saying he would rather seek his own medical attention, local police said.
No-one else was injured in the incident.
Combs made no mention of the crash on his often-updated Twitter account.
Copyright Press Association 2012