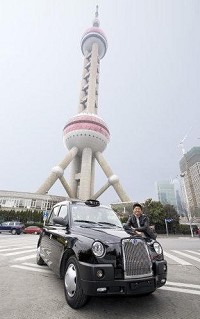 European travellers have named London taxis as the best in the world, but said tourists are paying over the odds for the service.
According to a survey of 1,400 travellers by Hotels.com, people visiting the capital said the taxis are the cleanest and most available and London has the friendliest cabbies with the most knowledge of their local area. Despite this the participants said taxis in London are the poorest value for money.
Driver's of New York's iconic yellow cabs were said to have the poorest knowledge of their area and were considered to be the worst drivers.
The results show travellers found Paris cabbies to be the rudest while Bangkok had the most dangerous drivers. Athens is considered to have the dirtiest taxis.
John Thomas, chairman of the Licensed Taxi Drivers Association, said: "London's taxi drivers must dedicate three years to completing the knowledge training to qualify as a London taxi driver and that commitment is vital to offering the very best customer service. This is what makes London's taxi service stand out from New York, Paris and every other major city."
Copyright © Press Association 2009