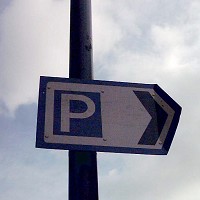 Staff, patients and visitors to most NHS hospitals in Scotland have saved more than £13 million since car parking charges were ditched in 2008, according to the Scottish Government.
The Scottish National Party administration chose to bin the charges at all Scottish NHS hospitals asides from Ninewells in Dundee and the Royal Infirmaries in Edinburgh and Glasgow.
Car parking charges were capped at £3 a day in the 12 months leading up to the change, saving people north of the border millions of pounds at a difficult time.
Health secretary Alex Neil said: "In Scotland, we are sticking by the founding principles of the NHS. We want services that are free for everyone, not out to make profits.
"That's why I am glad to see that getting rid of hospital car parking charges has saved patients and staff so much money over the last four years."
Mr Neil added that charging people to park at hospitals placed "an unneeded financial burden on families and those needing treatment at a difficult time."
Copyright Press Association 2013