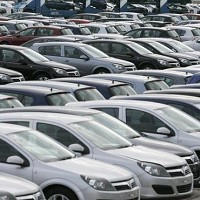 The smallest fall in car production so far this year has been reported for May, with the figure of 67,754 down 43% on last year, according to the Society of Motor Manufacturers and Traders (SMMT).
This compares with the 50%-plus of the previous four month-on-month drops, and was the smallest reduction since last November.
The Government`s "cash for bangers" car-scrappage scheme has been credited with much of the improvement, with 60,000 orders having been placed since it was announced in April.
Said SMMT boss Paul Everitt: "The scrappage schemes in place across Europe are now beginning to have a positive impact, although the full benefits will take a little longer to flow down to companies at all levels in the supply chain."
With carmakers cutting back on production amid the new-car sales downturn, numbers for the year so far are down 54% compared with the first five months of last year.
Commercial vehicle production is down 65.4% for the same period, while the May figure was 73.5%, much worse than any other recent month.
Copyright © Press Association 2009