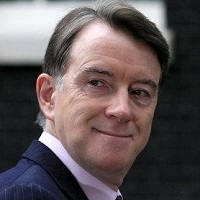 The Government's £2,000 car-scrappage scheme has resulted in 60,000 orders since the subsidy was announced, new figures show.
Says business secretary Lord Mandelson: "Consumers know a good deal when they see one. These figures speak for themselves.
"Car manufacturers continue to report on the success of the scheme with rising sales. It is the boost that the industry needs".
The Society of Motor Manufacturers and Traders recently reported that Nissan's Sunderland Plant is recruiting 100 temporary staff as a result of the scheme.
Said boss Kevin Fitzpatrick: "The short-term spike in demand being delivered by all scrappage incentives is providing a valuable shot in the arm during a difficult period.
"Sunderland models - particularly smaller cars like Note and Micra - are proving very popular with scrappage customers, and although the market remains highly volatile, we welcome this further opportunity to add to our workforce."
Copyright © Press Association 2009