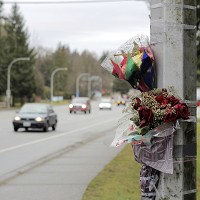 The number of Scottish road fatalities has increased for the first time since 2006, according to Transport Scotland.
The official statistics show that the number of deaths jumped by 16.2%, from 172 in 2013 - to 200 last year.
It bucks a recent trend which has seen fatalities fall. For example, in 2012 the numbers dropped by 6% to their lowest-ever figure .
Motorists heading north of the border though, can still expect the historically-lowest chances of being hurt in an accident. Casualties dropped to 11,240 in 2014, the lowest rate since records started 64 years before.
RAC head of external affairs Pete Williams said: "The increase in the numbers of people killed or seriously injured in Scotland will focus transport minds, but the longer term outlook in Scotland is reasonably positive - overall casualties are now at their lowest level since records began, and the Scottish Government has clearly defined targets for reducing the numbers of people killed or seriously injured. In twelve months' time, we will find out if the 2015 target of a 30% reduction in people killed on the roads compared to 2004-08 averages has been met.
"Both Scotland and Wales have published targets for reducing road casualties - England now stands out in not having any, and this is something that the RAC has highlighted on several occasions.
"While there are a wide range of factors that contribute to casualty figures, the Transport Secretary should bring back targets so the Government can measure fully whether their policies are making England's roads safer, or whether there is more to do."
The Government agency's data pinpoints the safest and most dangerous parts of Scotland when it comes to road deaths.
The council areas of Midlothian, Clackmannanshire and East Renfrewshire recorded no such fatalities last year. The highest number of deaths came in Aberdeenshire with 22, followed by Highland (18) and Glasgow City (14).
Nearly two in three (64%) road fatalities were on 40mph-plus speed limit sections in non-built-up areas. Transport Scotland stresses that although such roads constitute around 66% of the country's road system they do not necessary hold as much traffic volume.
Car users represented less than half (93 out of 200) of the overall Scottish road fatalities. Almost three in four of last year's road deaths, or 149 from 200, were male.
Seven of the fatalities were children (3.5%), three of them while walking and four in a car.
Copyright Press Association 2015