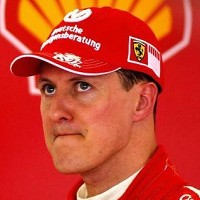 Michael Schumacher's 1994 F1 Championship-winning car has been put up for sale on eBay, with the leading bid already surpassing £2.25 million.
The Benetton B194 helped Schumacher to the first of his seven championships. He beat Britain's Damon Hill by a single point, with the season perhaps best remembered for the pair's crash in the crucial final race.
The current owner of the vehicle wrote on the listing: "This is a B194 made by Benetton equipped with a Ford-Cosworth Zetec-R 3.5 litres V8 engine. The car is in the condition it was in the 1994 Formula One season with paddle shift and traction control. The car is in racing condition, with the painting and sponsoring scheme as in 1994.
"The engine was overhauled by Langford Performance Engineering / Wellingborough (UK) and since then has just been running a few minutes for test and check reasons."
Last minute bidders should note that the auction closes on November 16, while any would-be bidders are invited to view the vehicle in Toronto, Canada.
Copyright © Press Association 2009