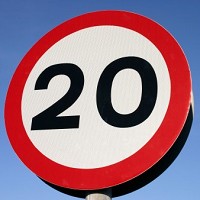 Schools are being urged to take part in a Bright Day to promote road safety as the dark nights draw in over winter.
Brake and Autoglass are behind the scheme, which aims to raise awareness among drivers of how to prevent tragedies while also raising funds for the road safety charity's work.
On Bright Days, students and teachers are encouraged to swap their usual uniform for the brightest possible clothes in return for making a cash donation to Brake.
They give car insurance customers and their children the chance to discuss road safety issues and highlight the right of children to get about on foot or by bike safely.
Schools and colleges are encouraged to hold an assembly or workshop focusing on road safety and to promote safe driving among parents and the local community.
On average two foot pedestrians and cyclists are killed and 25 are seriously injured every day in the UK and the risks are greater on dark winter evenings.
Copyright © Press Association 2013