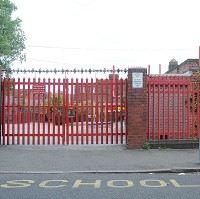 Parents appear to support measures which tackle congestion outside of schools, as a n ew poll highlights a number of concerns over safety.
According to the study by British Car Auctions (BCA), more than half of the drivers - 57% - say dedicated areas at school gates would alleviate double parking at pick-up and drop-off times.
Furthermore, 44% spoke about their worries that parents and children do not look when exiting a vehicle on such busy roads.
The study found that the car is a popular option for getting children to and from school, with 51% citing this as their mode of transport in Northern Ireland.
In London, more than a third of children arrive at school by car, though only around a quarter quarter of children in the South East at large are driven to school.
Tim Naylor, of BCA, says the survey proves that many motorists find the school run a stressful time, with issues such as double parking and illegal manoeuvres leaving them " hot under the collar".
He highlights that "drop and go" tactics put youngsters in a potentially dangerous situation when having to negotiate busy roads before reaching school grounds.
Amongst the added congestion, he highlights that many motorists are concerned about what they perceive to be unnecessary risks, adding this is one reason measures to tackle the problems are so well supported.
Copyright Press Association 2014