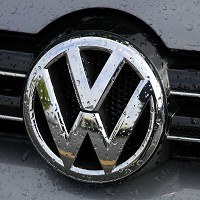 Volkswagen has promised to refit the vehicles affected by its diesel emissions scandal, thought to be around 11 million worldwide.
The defeat device software, which conned testers into believing vehicles met environmental standards, will all be removed.
Drivers can expect to hear from the manufacturer over the coming weeks and months about what work needs to be done.
Five million VW cars were fitted with the software, which switches engines to a cleaner mode when undergoing official testing, along with 2.1 million Audis, 1.8 million VW commercial vehicles, 1.2 million Skodas and 700,000 Seat vehicles.
The Environmental Protection Agency says 482,000 of VW's 2009-15 models in the US featured the device.
It is thought up to 1.2 million vehicles in the UK could be affected. The Department for Transport has launched an investigation into the scandal, which will include retesting vehicles to reveal their true emissions.
Affected cars were found to produce nitrogen oxide pollutants at up to 40 times the legal standard.
VW insists its vehicles are technically safe, plus says new vehicles compliant to Euro 6 emissions standards are not affected.
It will present the technical solutions and measures to fix the issue to the responsible authorities in October.
Copyright Press Association 2015